Pacific Heights Prep & Daycare
We believe in Play. We believe in Learning. 
Great teachers know that you don't have to choose only one.
At Pacific Heights Prep, we always work to bring out the joy in learning. We teach children that learning is a fun adventure, filled with play and excitement and exploration.
Our goal is to help your child become a lifelong learner — someone who is driven to seek out new knowledge, who hungers to learn everything they can about the world around them.
Someone who knows that Learning Is Fun.
And that you should Always Be Learning.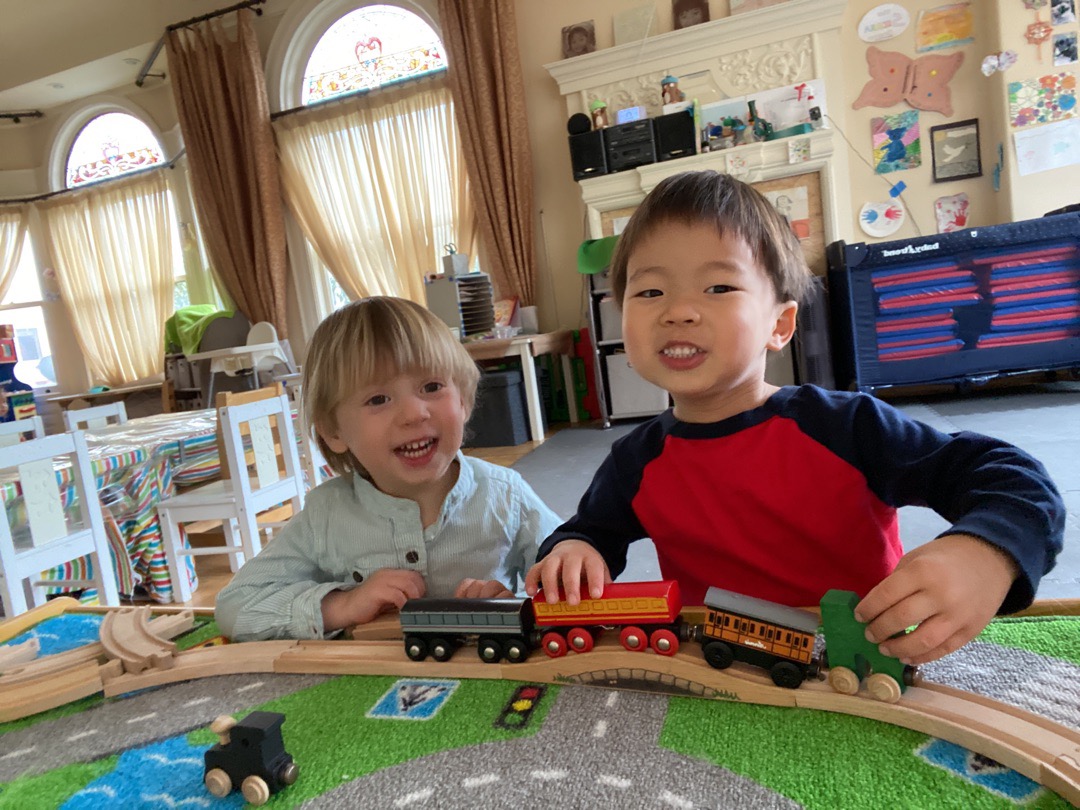 Play takes many forms, but the heart of play is pleasure — an important component in learning.
Play enhances every domain of a child's development. That is why we ensure that our curriculum is based on play, and is guided by your child's natural curiosity and desire for exploration.
Our program is project-based, play-centered, and features an emphasis on early reading skills.
Our goal is simple: to prepare your child for academic success.
While we don't require children to be a specific age, we do want them to be developmentally ready for PreSchool.
The Learning
Your child needs to get ready for kindergarten. Our goal is to get them there. Everything we do points in that direction, and we set and keep kids on the path to academic success.
Personal Attention
We are small in number; and we like it that way. It means your child will receive the personalized attention that helps kids thrive.
The Fun
We know how to have fun. We are always teaching; but no matter what we do, it is always designed to be fun.
Our Teachers
Our teachers have decades of childcare experience. This experience is why we know how to guide children using positive techniques.
What Our Families are Saying
Megan C
I have been overwhelmed by the personalized level of care and support Emily, Matthew and her team have provided to our two and half year old. Our daughter is thrilled to go to pre-school everyday at Pacific Heights Prep. The space is warm and welcoming and she has really thrived there... What stands out to me most, and what distinguishes this special place from others, is the genuine love of learning that's instilled at a young age.
Melissa Z
My son loves going to 'school' every day and has bonded well with the educators and children, he was immediately comfortable in the warm and inviting space that Emily and Matthew have created. The meals provided are creative and varied and the garden space is the perfect size for the children. Emily and her team are very calm and patient with the children and provide lots of wonderful feedback in person and through the Brightwheel app.
Meredith B
Emily and Matthew are incredible! Our daughter loves school and learning because of these amazing people. Good manners and following instructions were an important part of the program. We loved the hands on learning, reading time, and creative art. Social skills were also an important part of the learning process. Emily has a gift for teaching young children. Also, Doug makes the best lunches for the children. Our daughter learned to eat healthy and diverse foods. Best experience and highly recommend Pacific Heights Prep!
Angela L
Emily, Matthew and the team at Pacific Heights Prep are absolutely amazing. They are very experienced, warm and loving. They treat all the kids as if they were their own. Our daughter just started at the beginning of the year and took her less than a day to get acquainted to the environment. They work very closely with me to keep her feeding and nap routine and sends us regular updates through an app that I'm now addicted to! I love that they encourage her to learn and grow and help with all her milestones. We feel so fortunate that they opened in our neighborhood!
Doug T
I can't speak highly enough of Emily and her team at PHP! We enrolled our daughter just after her second birthday. She was nervous at first about a brand new place without mom and dad (and honestly so were we) but after a very short time, she starting coming home talking about how much fun she had at school and how she wanted to go back. Pickups got to be a pain because li'l lady didn't want to leave!